Your house deserves a deep clean before moving in after the renovation
Hire the pro cleaners
We at Tenancy Cleaning have acquired our experience by handling many cleaning projects. Our professional cleaning after construction services is adeptly designed by experienced professionals. We understand the importance & necessity of cleaning a building thoroughly after it's been finished. We are aware of the fact, that there are many different elements left in the building after the construction – that can be really dangerous for a person. Therefore, we always start their cleaning services with utmost determination & the ambition to clean it meticulously. Our cleaning after construction services are always friendly & customer oriented & therefore our team of professional cleaners always ensure that our customer is fully satisfied with the cleaning services.
Just built a new building?
It is a very pleasing experience to witness the final stages of a building incompletion. People spend a long time & much money on building what they have always dreamed about. It may be a house, villa, mansion, hotel, office, café, restaurant or some other type of building. Many people build a new building after saving money through years & it is no less than a great achievement for them to finally be able to build the shelter – which they have always wanted. However, the work doesn't end with the completion of a building structure. You'll need to hire cleaning after construction service to clean your building.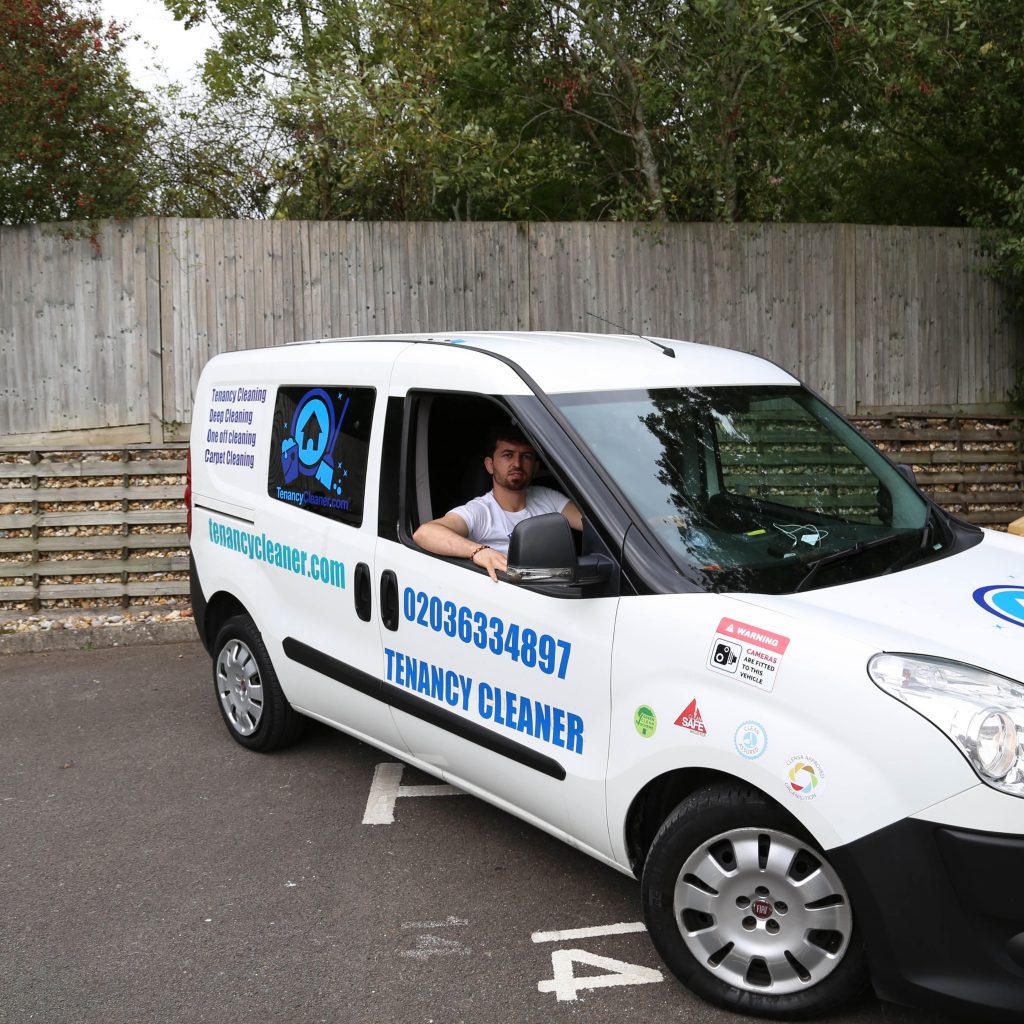 Why do you need to hire Tenancy Cleaners?
It isn't every day that one builds a new house, office, shop or another kind of property. It is the time-consuming & tiringly long task of constructing a building. But at the same time – it makes a person happy to see before him/her, the building erecting from the scratch to final finishing. However, the work doesn't end with the building being constructed.
Especially, not when there's a lot of rubble, dust, dirt & stains (paint, chemicals, boot prints). One will need to hire a professional after building cleaners to clean all the mess before he/she's finally able to move in. We at Tenancy Cleaning, are a team of expert & professional cleaners. We have specially designed our cleaning after construction services to serve our clients in their best interests. Let us define more elaborately how do we accomplish that.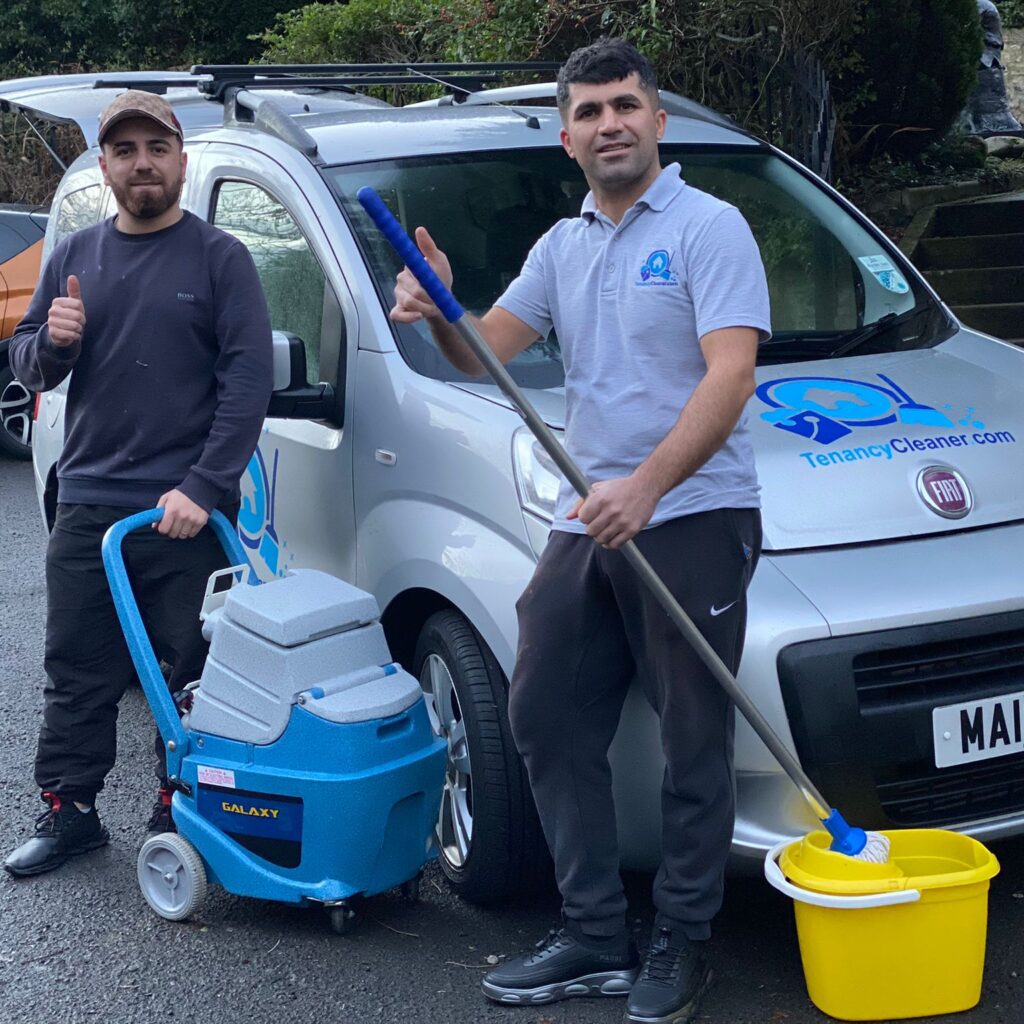 You need to clean it before moving in
There's a really important task to undergo before one can really move into the new building. The task of cleaning the building. When a building is in its construction phase, there's a lot of different works ongoing (grinding, cutting, painting, polishing) & at the end of the construction phase, there's a lot of rubble, waste material, stains, paint spatters, microscopic sharp pieces of wood, glue slicked on the floor, & so many other things. Hiring a cleaning service will ensure that no one is hurt due to the waste & that the building is thoroughly cleaned. The professional cleaners will bring shine to the building.
What is included in our services?
Removing all the rubble
Removing all the debris & waste materials
Carefully handling any chemical components
Meticulously removing all the sharp objects (from tiny to major)
Cleaning all the faucets
Removing all the lamination carefully
Removing all the marks of adhesive tape & glue
Removing all the stickers
Wipe & clean all the doors
Wipe & clean all the windows (frames, sill & panes)
Mop all the floors
Vacuum all the floors
Wipe all the walls
Wipe all the ceilings
Clean the staircase
Dust off all the fans, light fixtures
Clean all the switchboards
Remove the boot prints from the floors
Clean the skirting
Clean & dust off the curtains, wallpapers & blinders
Disinfecting your new house to ensure that there is no bacteria or infestations
Clean all the appliances
Clean all the tiles
Clean your new bathtub & shower cabin
Clean all the glass work
Clean all the woodwork
Vacuuming the carpeted area
Remove all the Trash
Remove all the paint spatters & stains
Remove all the mud patterns & textures
How do we accomplish what we say & what are the benefits of hiring us?
After our customer has hired us, we'll send a team of professional after building cleaners to our customer's property at the decided convenient time. Our team will arrive at the customer's doorstep & will inspect the property. After the survey, the requirements will be discussed & the customer can decide a time at his/her own leisure to start cleaning after construction service.
After you book us
When our professional after building cleaning service is booked & our team starts their work, they'll be equipped with state-of-the-art cleaning equipment & products. They'll be prepared to leave no trace of dirt behind & clean your new or renovated home efficiently. They'll also ensure that your opinions are always valued & your requirements fulfilled as we take pride in our best customer-oriented after building cleaning services.
We are always concerned about the minute details
We don't just clean half-heartedly. We won't end up cleaning just the surfaces & then going about our next job. Our professional cleaning after construction services is nothing of the sort. We always pay more attention to the tiny details in cleaning. We realize that a newly built or renovated home can have many sharp objects & chemical components – along with a lot of mess. Therefore, we have designed our professional after building cleaning services to be more focused on the details.
We're satisfied when you're
We don't consider our work finished when the cleaning is done. NOT AT ALL. We consider our work finished when you're satisfied. When our professional after building cleaning service is finished, our professional cleaners will ask about your feedback. Given you're satisfied, they'll then take their leave. That's why our after building cleaning services are really customer-centric.
We'll come at a time convenient to you
We realize that it's difficult to take out time for something like cleaning a whole new house. Especially, when you have a job or business to take care of. That's why we have designed our professional cleaning after construction services to work according to your ease. When you're hiring our professional cleaning service, you can book us at the time convenient to you. We'll send our team of professionals at that time.