We at Tenancy Cleaner have very simple and convenient policy to protect our customers in particularly for our End of tenancy cleaning service which is:
To protect your deposit as a tenant for cleaning the property you rent we have the following policy.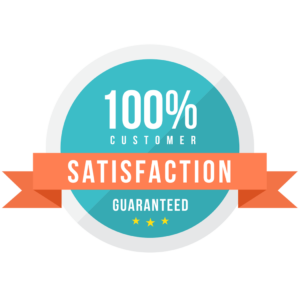 Re clean for free of charge up to 7 days after the service was carried out subject to providing inventory report and the property not been re used. ( ideal for End of tenancy cleaning )
For all other terms and conditions please see below:
TERMS AND CONDITIONS FOR OUR SERVICES PROVIDED.
Tenancy Cleaner is part of Cleaninga LTD trading under the name of Tenancy Cleaner, Cleaninga LTD is registered in England and Wales under the company number 11066847.
The terms and conditions below may be changed with the agreement of both the customers and Tenancy Cleaner Trading under Cleaninga LTD.
Note: The words You or your means the customer and we, us or our means Tenancy Cleaner ( Cleaninga LTD )
By using our service you agree to the following terms and conditions.
A: QUOTES AND PRICES
A.1. Any price given over the phone, by email, live chat or shown on our website are valid only for the described property.
A.2. All prices provided by us do include materials and equipment, parking and congestion charge may apply.
A.3. An additional cost of £15 may apply if we must defrost the fridge or freezer if it has not already been done by the customer.
A.4. Access to the electricity and water must be provided by the customer.
A.5. If the start or finish of the job delayed by the customer there will be an additional cost of £25 per hour.
A.6. If only carpet cleaning is booked, there is £80 minimum charge.
A.7. There will be £15 additional cost if we must collect the keys and return them to a different address than the property address cleaned.
A.8. We have the right to increase the price of the quote if the property is in a critical cleaning condition, simply depends on how dirty the property is we can change the price accordingly.
A.9. All our prices include VAT which means what you get in the quote is what you will be paying in total. We are VAT registered company and we take 8% flat rate VAT which is again included in the price.
PAYMENTS
B.1. We accept the following payment methods: Cash, Wire Transfer, Online booking on our website using credit or debit card.
B.2. Payment is cash ONLY on the day (with 50% upfront) Or the FULL amount via bank transfer/paying over the phone prior to cleaning date.
B.3. Payments can be made against the invoices we send you by email, there will be an option to pay using your card.
B.4. Late payments will occur an additional cost of £2 per day starting from 24 hours after the cleaning.
B.5. If payment is not paid within 28 days, it will be sent to a debt collection agency and there will be additional fee of 20% of the total invoice plus whatever the collecting agency fee pay add.
INSURANCE
C.1. Cleaninga LTD has Employer & Public Liability Insurance, The Policy Covers any Accidental Damage caused by Us, If Valid and Reported on Completion of the Clean
C.2. There is a £250 Excess Fee on any Accidental Damage Claim which £125 is paid by the Customer and £125 is paid by Cleaninga LTD.
C.3. We Reserves the right to Refuse to share any of the Company's Confidential Information.
D.CUSTOMER SATISFACTION
D.1. Customer is not entitled to any refund but may be entitled to a free re clean Under the following conditions:
D.2.1 If the Price for Cleaning was Quoted as a Fixed Price and the Service was not Charged per hour.
D.2.2 If the Customer/ Landlord/ Estate Agent etc has not Occupied or Carried out Work in the Property after a Service has been Carried out.
D.2.3 If a Task is not Completed that was requested at the time of Booking, given Sufficient time was Allowed.
D.2.4 If the Customer Reports any issues within 48 hours of the Service being Carried out.
D.2.5 If not Completely satisfied with a Service, we will return to Re-Clean any Areas where possible to do so.
D.2.6 We do not have a refund policy once the service has been provided.
We will not guarantee a re-clean if the property has been accessed by anyone after the clean except the landlord and inventory clerk.
CANCELLATION BY CUSTOMER
E.1. We require 24 hour notice if the customer wants to cancel or re-schedule or amend the booking.
E.2. For amendments/ cancellations in less than 24 hours there is 25% fee payable
E.3 In the Event the Cleaners are asked to leave, nobody is at the Property, or there is No Water and/or Power at the Property, Customer agrees to Pay Full Price.
You may make an online booking or see our prices. Find out more about our company.
Parking, Congestion Charge
F: Parking space and parking fee
F1. Parking space for the vehicle used by the cleaners must be arranged by the customer, parking fee is also to be covered by the customer.
F2: Congestion charge: Parking, ULEZ , Congestion are not include in the quote.
If the property is within the congestion charge zone, £11.5 will be added to the total amount. Short notice online booking:
Online Booking:
G: We do require 24 hours notice when booking is made online, we can not guarantee the availability of a slot if 24 hours notice is not allowed by the customer.
Marketing communication:
We might time to time send you promotional emails to the email address we have on our record, you can opt out from the email marketing by sending us an email requesting this or by unsubscribing to our mailing list.