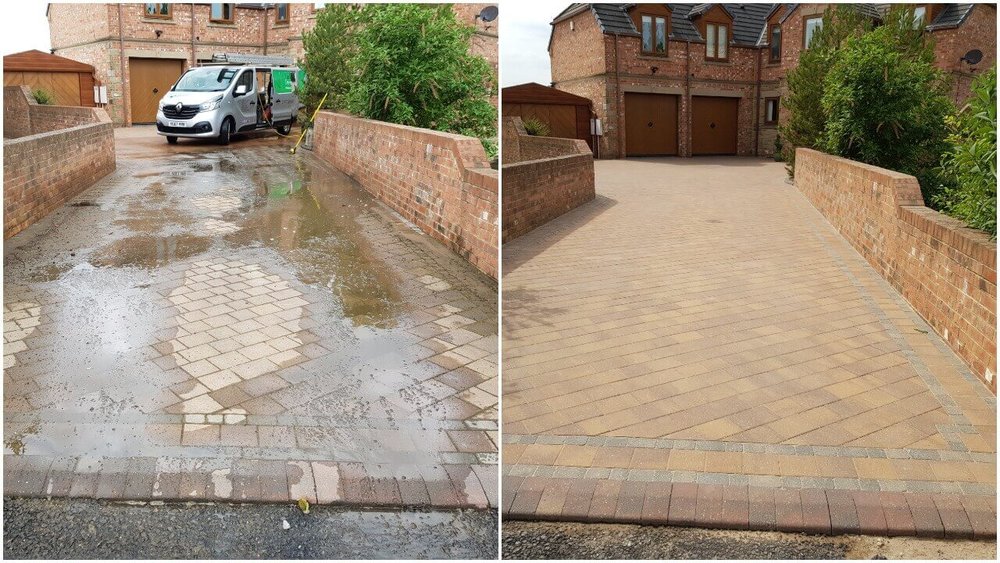 Our mobile pressure washing leaves shine behind
Professional Jet washing for mossy, slippery stains!
Instant noticeable results
Performed by local pressure washing teams
Suitable for Paving, Driveways, Patio and Walls
Same day Service available
Price start from £3per square meter
Book a reliable high pressure Jet washing service that comes to your in few steps
1: Book online or request a quote
2: we come fully equipped and clean
3: Enjoy the fresh looking outdoor space
Pressure washing service across the UK
Pressure washing, also called power washing, is the use of high-pressure water to remove loose paint, mold, grime, dust, mud, chewing gum and dirt from surfaces and objects such as buildings, vehicles and concrete surfaces. The volume of a pressure washer is often expressed in gallons or liters per minute, both of which are units of measure of flow rate. Pressure washing services can be provided by our nationwide professional cleaning specialist. High pressure jet washing is used to deep clean all surfaces outside. Concrete driveways, paths and patios can be cleaned with ease as well as removing any moss or algae build-up. Graffiti can also be removed from most surfaces using our high pressure water preasure cleaning services.
Surfaces cleaned as part of our power washing service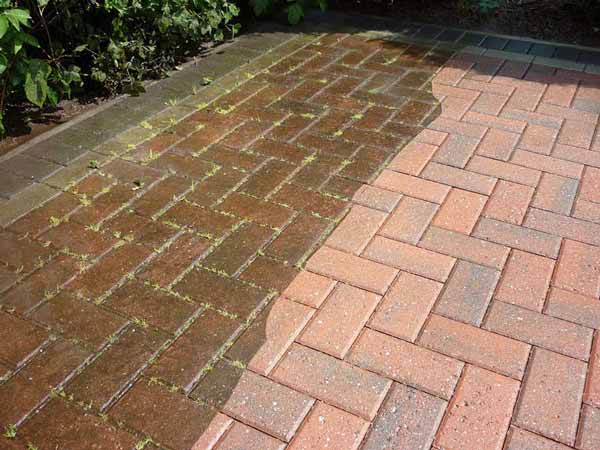 Outside surfaces in the UK are regularly exposed of elements, Gradually grime and dust will find a way to settle. This can also cause slipping hazard. High pressure washing service is the best way to solve this.

Below are some of the surfaces that we generally do.
Decking & Patio cleaning
Balcony cleaning
Driveway & Pavement cleaning
Fence & Garden furniture washing
Great for Walls too
How high pressure jet washing service performed?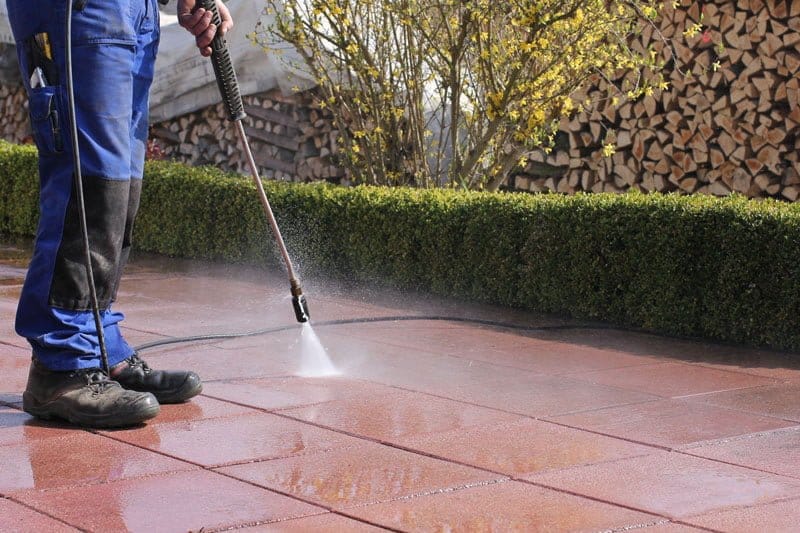 The pressure washing specialist will assess and measure the surface and areas needs High pressure jet washing service, they will confirm the total cost before commencing Pressure washing. After the quote is approved the specialist will prepare the equipment. Important, the technician will need to have access to a running water and electricity.
Once all the pressure washing machines are set, the cleaning procedure will begin. The machine ejects a powerful stream of water that can easily dislodge accumulated grime, dirt, and even certain types of stains patios, driveways.
This service can only be performed if there is drainage or a place where the water can be drained.
Some frequently asked questions and answers about our High pressure washing service
Our Preasure washing service is nationwide