Win your tenancy deposit back by hiring our end of tenancy cleaning service.
Customer satisfaction guarantee
Re clean if needed
Fully equipped cleaning teams with years of experience
Reasonable price
Nationwide Coverage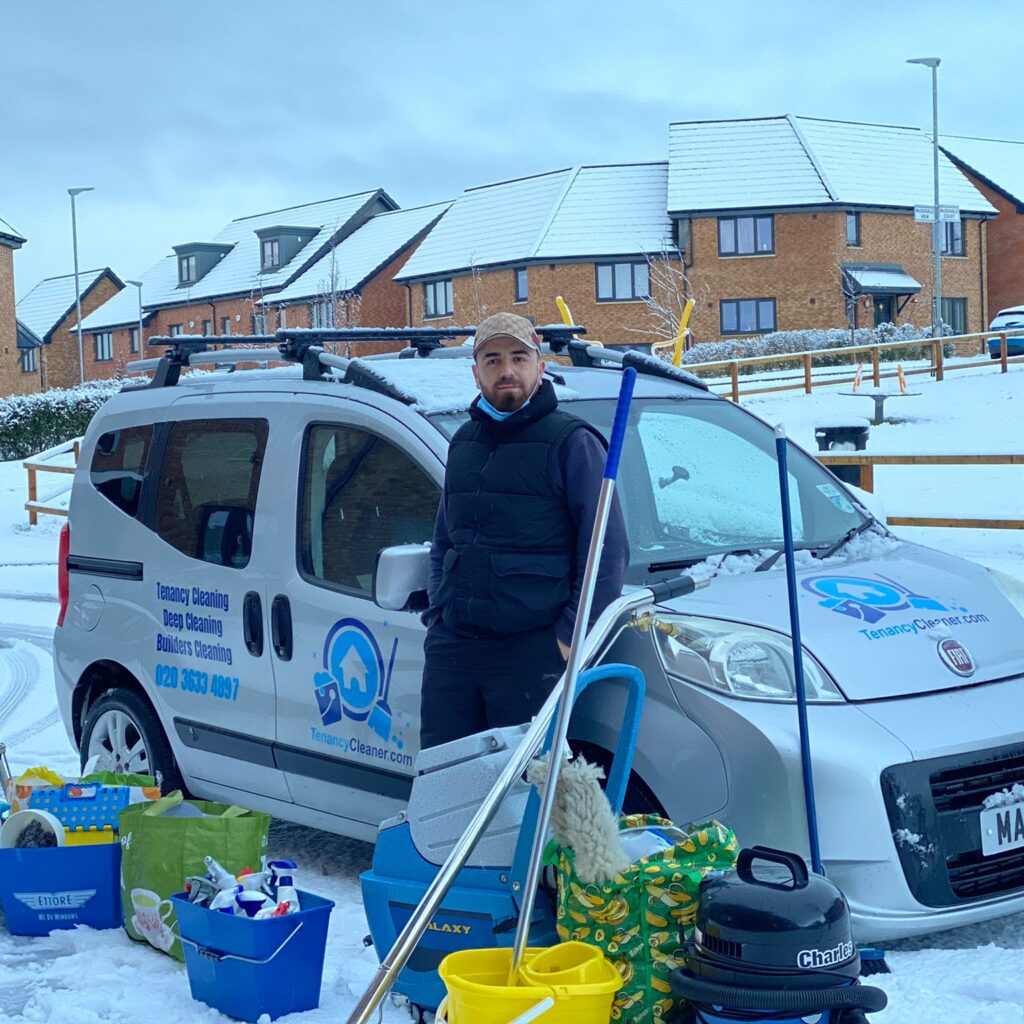 Spotless Move-Out: End of Tenancy Cleaning Services
End of tenancy cleaning can be a daunting task, but it's essential for getting your deposit back and leaving the property in good condition. Our professional team has the experience and expertise to ensure a thorough clean that meets the requirements of landlords and estate agents. Book with us for peace of mind and a stress-free move-out experience.
Highly trained experts
If you're looking for highly trained experts, then don't worry as we have always paid special attention to training our cleaners with the most useful cleaning knowledge & techniques. Also, we train them on how to keep themselves & others around them safe. All of that, & yet really reasonably priced end of tenancy cleaning service.
Supreme Quality
If you want quality, then we assure you that we never compromise on quality. We've always delivered the highest quality end of tenancy cleaning & we don't intend on stopping any soon. With a company like ours, the only thing you'll be getting is value! Value on your money, time & energy.
Flexible Time
If you want a flexible time schedule, then don't fret over it as well. We have designed our cleaning services to serve you when you're convenient. May that is on a weekend or even a bank holiday. We'll be there for you. Our end of tenancy cleaning services is reasonable in pricing & high in quality.
If you're a tenant
If you're a tenant, whose tenancy lease is coming to an end, then you'll realize that moving out isn't as easy as you would have thought – not easy at all, without hiring end of tenancy cleaning services. Especially, when you are legally obliged to clean the whole house & return it to its original state (which was when you first acquired & moved in). You might think that you'll be able to clean the whole house – all by yourself. But let's face the truth – it is really difficult. Not because you can't, but because you should not.
The reason is that you're going to be a lot busier in the next few days, looking for a new house, taking care of your family, trying to keep up with the job & so many other responsibilities. The need of the time is to hire a really efficient & reliable cleaning company to provide you with the end of tenancy cleaning. Especially, if you don't want to disappoint your landlord during the inspection. In case, he/she doesn't like your effort (of cleaning the house by yourself), your landlord might deduct a major portion of your deposit.
If you're a landlord
Not every tenant is ideal. You can be assured of this fact at the end of tenancy lease when the tenant leaves the house or apartment in a bad shape. There will be stains, blotches, dust, dirt, & paint spatters all over the house. Hiring a regular maid or cleaner won't be the answer to all that mess. You'll need a much better & efficient source to clean all that mess. Hiring our end of tenancy cleaning service for instance.
When we arrive at your door, we're fully prepared & equipped with the most advanced cleaning equipment & products. We have highly trained our leaning professionals to make sure that your house is returned is to its original well-ordered shape, when they've finished their work. Your house will be really cleaner & ready for its next inhabitants to move in. Our end of tenancy clean service is fully qualified & tailor-made to ensure a quality that meets your high expectations.
End of tenancy cleaning checklist.