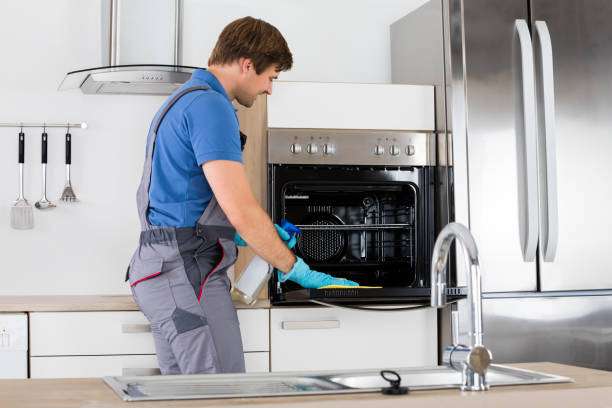 Kitchen appliances and oven cleaning services
Fast professional oven deep clean guaranteed to last for few weeks.
Quick and Easy booking so you get your job sorted in few clicks.
Professional oven and appliances cleaners from a Top cleaning company in the UK.
High-quality products for a spotless results.
Get a deep oven cleaning for food recipes that taste better
Not a hidden recipe! Getting your oven and kitchen appliances properly cleaned will encourage the most enthusiastic food lover to explore their culinary skills. At Tenancycleaners, our expert kitchen and appliances cleaners are trained and skilful in removing all traces of grime and burnt food that can affect the taste of your food. We will be very meticulous to give a thorough kitchen clean to all your appliances like microwave, fridge- freezer and oven; as they are prone to retain bad odours that can be source of growth of harmful bacterias that if left uncleaned for a while can cause food contamination and others unpleasant illnesses. We will give your kitchen area the nice fresh smell it deserves. Your oven is all ready! Your cooker is shiny ! Now, Time to share with your guests and dear ones what's cooking in your mind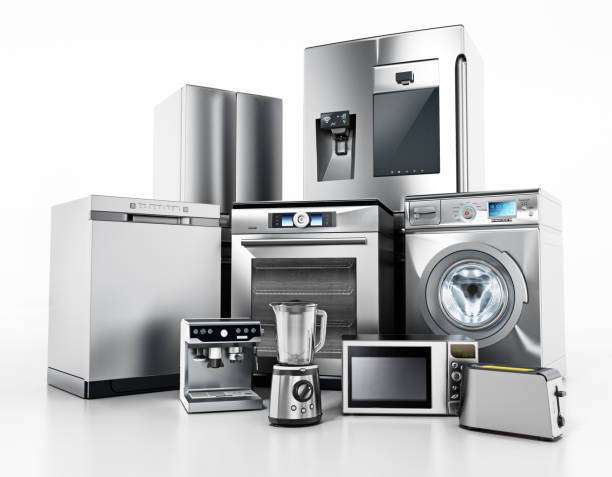 Favourite rated appliances cleaning served in the UK
We are always striving to bring to your homes the best kitchen and home cleaning experience under one pot. For that, we promise that our master kitchen cleaners are vetted and insured so you feel that your allowed safe people to enter your homes. Next ingredient, we will add the lowest price mixed to a high-quality kitchen cleaning so you can cope smoothly with the salty rise of living cost. You have many options options to chose from our menu of services: regular domestic cleaning, end of tenancy, one off-deep cleaning or you can try booking only one service at the time, let us know and we will accommodate your preferences. What matter us is to make you proud of our professional house cleaning services, and through this experience we seek to built a long-standing relationship with loyal clients. See for yourself behind our testimonials
Easily book Kitchen Appliances cleaning services near you in few steps
CHECK PRICE & BOOK
MEET THE KITCHEN CLEANERS
OPEN THE RECIPES BOOK
We love to make you enjoy our kitchen cleaning services
Your everyday lifestyle is hectic ? Means you will have less spare time orientated towards a deep cleaning of your kitchen. No worries! We want to be THE dedicated professional to clean oven and appliances so you can keep up with your love of cooking food. Our cleaning services is not just about being of services to our customers. At tenancy cleaners, we perfect to put ourselves in your situation since we all have different style of cooking.
A single mother will be cooking more often using frequently all types of appliances which obviously will end up with a messy; whereas a young single professional will be likely using microwavable ready made food. Hence, we have gathered oven cleaners trained to spot kitchen areas than need more scrubbing and sanitising. They will adapt and prioritise their cleaning method according to your profile. Do not just take our words for it and read more about what our customers feedbacks say about us.
OVEN AND APPLIANCES CLEANING PRICES
SINGLE OVEN
From £ 30
One door only
DOUBLE OVEN
From £ 40
Top and bottom door
RANGE COOKER
From £ 50
Side by side door
AGA COOKER
From £ 60
Side by side door
BBQ
From £ 50
Standard size
SINGLE OVEN DEAL PACKAGE
From £ 120
INCLUDES: Cleaning of a single door oven, hob, extractor, washing machine, dishwasher, single fridge, and microwave.
DOUBLE OVEN DEAL PACKAGE
From £ 160
INCLUDES: Cleaning of double door oven, hob, extractor, washing machine, dishwasher, single fridge, and microwave.
WASHING MACHINE
From £ 40
Request a quote
Our kitchen appliances & oven cleaning services are nationwide